SDN
Software-Defined Networking
A network is no longer only a collection of cables and devices
Our task is to replace as much hardware as we can with software
A software-defined network can be set up and managed remotely, no need for boots on the ground
A large number of devices connected to the Internet necessarily cause heavy traffic. Therefore, a dynamic optimizing is important. The main principle of SDN is, that a network is no longer mainly hardware: we try to replace as many devices as possible with software. The main advantage is automation.
For the customer, and user, this means that should they need to perform a change in the network, they do not need to send an employee to configure a physical device or replace any hardware. This can all be easily done through an application, which will configure all the devices in the network so that they are able to fulfill the new requirements.
Currently, the network estimates which activities the user will be performing. Our aim is for the user to be able to tell the network which activities to anticipate, so that the network can adapt to the user s needs.
OpenDaylight

Currently one of the most important, open-source projects
Defines the way networks and the internet will work in the future
Almost 37% of ODL source code comes from Slovakia
OpenDaylight is a collaborative, open-source project, aimed to speed up the adoption of SDN and create a solid foundation for Network Functions Virtualization (NFV). ODL was founded by the global industry leaders such as Cisco, Ericsson, Intel, IBM, Dell, HP, Red Hat, Microsoft and PANTHEON.tech.
PANTHEON.tech's nurture for OpenDaylight goes back when it was forming. In a sense, PANTHEON.tech had led the way to define what an SDN controller is and should be. This required dedication, which was proven over the years with the extensive amount of contribution thanks to its expert developers.
FD.io

A high-performance, IO services framework for dynamic computing environments. In fact, consisting of several related projects, FD.io aims at satisfying the growing demands of today's cloud computing environments.
 Accelerates NFV and SDN solutions
 Focused on data IO speed & efficiency
More flexible and scalable networks and storage
The project utilizes Cisco's widely spread and highly modular Vector Packet Processing library and implements DPDK capabilities favoring & flexibility in packet processing solutions. It achieves acceleration in NFV and SDN through the support of various additional projects. While developing high-throughput, low-latency, and resource-efficient IO services, FD.io remains hardware, kernel, and deployment (bare metal, VM, container) agnostic.
Due to its unique dispositions and high adaptability, its capabilities are expected to extend into additional areas and features including security and cloud solutions.
ONAP

An open-source platform, hosted by The Linux Foundation
Policy-driven orchestration and automation of physical and virtual network functions
PANTHEON.tech is proud to be part of the ONAP community. We can provide service providers with tailor-made ONAP solutions, integration & app-development.
The Open Network Automation Platform is a project hosted by The Linux Foundation that aims to automate the entire network.
ONAP is a platform above the infrastructure layer of a network, which automates it entirely. The platform allows operators and end-users to connect products & services throughout the infrastructure, deploy VNFs and scale the network in an automated manner.
ONAP, as a platform, can handle the complete lifecycle of a network, including onboarding, orchestration, control, inventory, policy & more. It aims to become an industry standard for network platform automation. ONAP has significant momentum, which PANTHEON.tech is proud to be part of.
Virtualization
Network Functions Virtualization
Ersetzt Hardwaregeräte durch Software innerhalb eines Netzwerks als Teil von SDN
Netzwerkfunktionen können als Software oder in der Cloud ausgeführt werden
Keine Notwendigkeit für bestimmte Hardware
Von Software entworfene Netzwerke sind einfach zu warten und ihre Parameter können einfach über eine Anwendung eingerichtet werden
NFV reduziert die laufenden Kosten und die Komplexität des gesamten Netzwerks
Devices virtualized in this way are called VNF – virtualized network functions. VNF is a running software or process which eliminates the need to have a dedicated unit of hardware for every network function. You can thus configure most settings on cloud servers through software, be it a router, firewall, or an internet filter.
Netzwerkfunktionen Virtualisierung ist eines der Tools, mit denen das SDN seine Ziele erreicht. NFV ist eine Netzwerkstruktur, in der spezielle Netzwerkhardwareteile sowie aktive physische Netzwerkgeräte durch Softwaregeräte ersetzt werden. Dank dieser Virtualisierung können Netzwerkdaten auf PCs oder Clouds vorhanden sein.
Auf diese Weise virtualisierte Geräte werden als VNF-virtualisierte Netzwerkfunktionen bezeichnet. VNF ist eine ausgeführte Software oder ein ausgeführter Prozess, bei dem keine dedizierte Hardwareeinheit für jede Netzwerkfunktion erforderlich ist. Sie können daher die meisten Einstellungen auf Cloud-Servern über Software konfigurieren, sei es ein Router, Firewall oder Internetfilter.
Eine virtualisierte Session Border Controller-Funktion kann zum Schutz des Netzwerks verwendet werden, ohne dass teure und komplexe physische Hardware installiert werden muss. In diesem Szenario erfüllt die Software – oder der Prozess – genau dieselbe Funktion wie die Hardware.
Virtual Network
Wir können die laufenden Kosten und die Komplexität eines Netzwerks senken, was einen schnelleren Start neuer Dienste ermöglichen würde. Wir können die globalen Niederlassungen und Außendienstmitarbeiter des Kunden über ein virtuelles Netzwerk verbinden.
Was es großartig macht, ist, dass ein virtuelles Netzwerk vollautomatisch ist und Sie daher über Anwendungen die vollständige Kontrolle über das Netzwerk aus der Ferne haben. Die Sicherheit oder Priorisierung von Daten lässt sich ohne großen Aufwand ändern.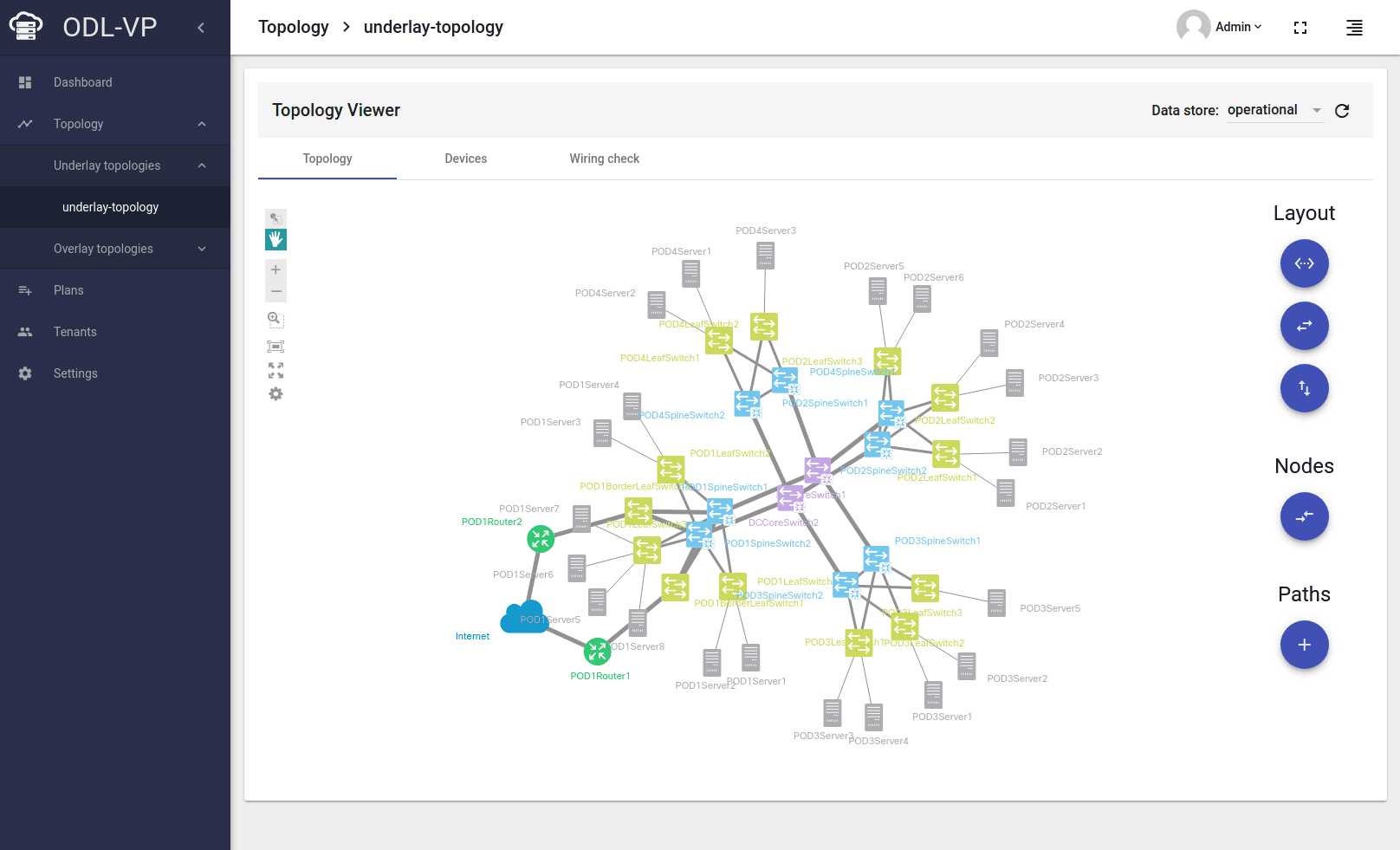 OPNFV

Open source platform for products using network functions virtualization
The main aim is to make the spread of NFV faster
Pantheon works on integration and testing
The Open Platform for Network Functions Virtualization is an integrated open source platform designed for products and services which use NFV. The project is a result of a group effort in which we are cooperating with a large number of companies, service providers, and developers on the platform's development. Our aim is to speed up its adaptation and spread. Since there already are various NFV blocks on the market, the OPNFV project tries to coordinate their development, mutual integration, testing, and, at the same time, develop blocks that are not available yet. PANTHEON.tech's main activities in the project are integration and testing.
Ligato
Ligato
The open source cloud platform for building and wiring VNFs: Ligato provides infrastructure and libraries, code samples and CI/CD process to accelerate & improve the overall developer experience. It thus paves the way towards faster code reuse, reducing costs and increasing application agility & maintainability. Being native to the cloud, Ligato has a minimal footprint, plus can be easily integrated, customized and extended, deployed using Kubernetes.
We offer Ligato as a commercial supported distribution, consisting of a pre-packed version, ready for installing on a Linux distro of your choice.
High performance networking & network wiring
Cloud native: Minimal footprint, simple management, deployed using Kubernetes
VPP agent: Robust management and config of high speed virtual networking device
BGP agent: integration of BGP protocol & automatic configuration of VPP Agent L3 routes
SFC Controller: Chaining VNFs (based on VPP agent), routers (IOS XE)
High performance network wiring: MEMIF interconnection for VNF, vSwitch, vRouter
Easy integration: Google protocol buffers APIs, Docker images, connectors
(ETCD, Redis, Kafka, Cassandra)
Customizable: Utilizes plugins for better extensibility
Find out more about Ligato on GitHub.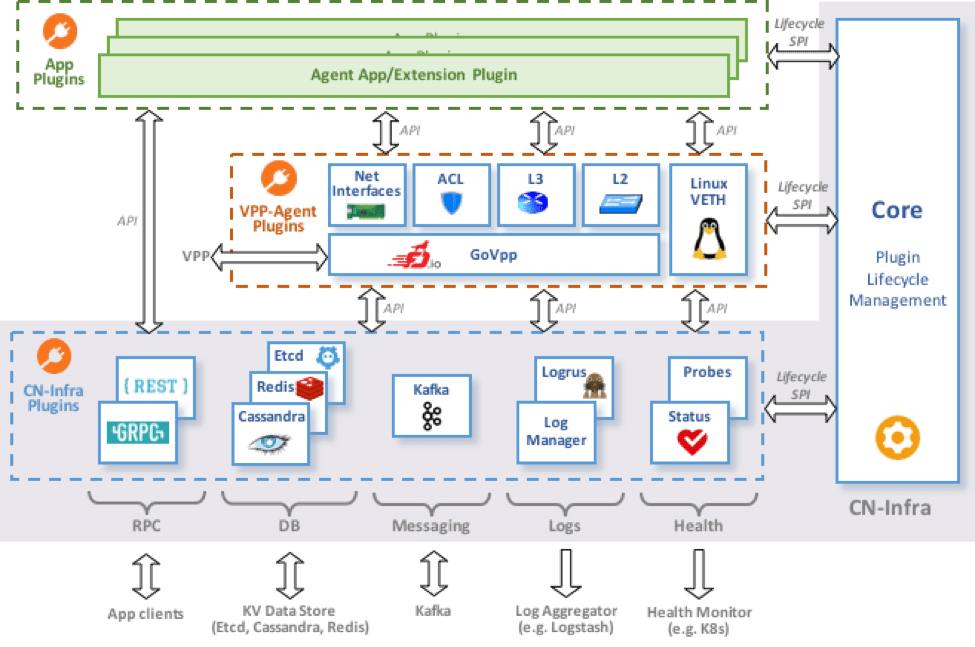 Clustering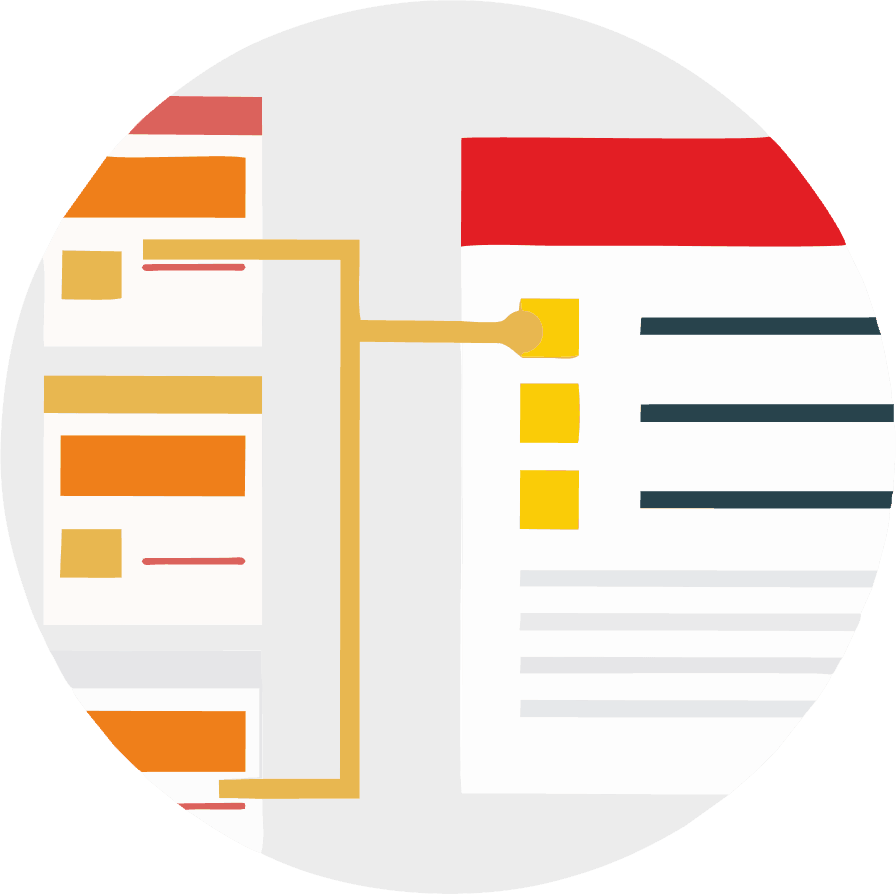 Clustering
Clustering is the ability to engage and run multiple software in parallel, to work in an environment as a single entity. For example, if you are encountering issues with search queries in your database, you can improve the hardware's performance by a more efficient distribution of the requests in a cluster, which will be responsible for this function.
We've now fine-tuned the current clustering implementation in Nitrogen. We've added a newly designed test suite to support early problem detection and prevent code regressions. We've also fixed numerous issues in the previous clustering implementation, which helped us gain a complete understanding of the ODL Clustering.
This is a crucial benefit to our customers, as we design, implement, and test clustering in public and proprietary ODL applications.
ODL clustering relies on following technologies
AKKA
Shards
Raft
Distributed Data Store
Highlights
What does that mean for your business?
Leistungsverbesserung
Auswertung und Anpassung bei Abstürtzungen
Datensicherheit
Backup von Daten zwischen Clustern
Systemkalibrierung
Vollständige Anpassung der Warteschlangen
Easy-to-use
Zuverlässig und einfach
Geolokalisierte Verteilung
Nutzen Sie das volle Potenzial des Clusternetzwerks
CICD
Enterprise Architect
Enterprise Architect is a tool we use for modeling business processes and IT infrastructure for our products. We leverage it to create models based on the customer's requirements & required technologies. It supports UML and BPMN as its main process methods.
Selenium2Library
A portable testing framework for web applications, which browses websites and tests their content. It can be used as a remote controller for web browsers. Once the script is running, Selenium opens a browser and works with the script the same way a human would.