PANTHEON.tech will be attending this years Open Network Summit Europe in Belgium, Antwerp. We are looking forward to this event, organized by the Linux Foundation Networking & Linux Network Foundation.
As is tradition, we will be participating, networking and presenting a variety of projects, ideas, and our skills to potential business-partners & like-minded open-source enthusiasts.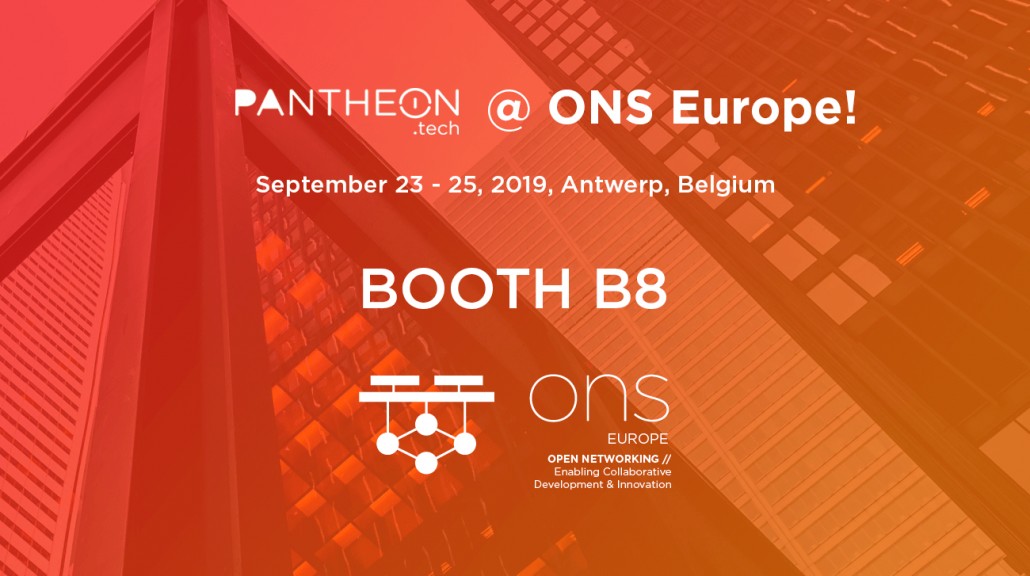 You will be able to meet with:
COO Štefan Kobza 
VP of Engineering Miroslav Mikuš
Technical Business Development Manager Martin Varga
Software Engineer Samuel Kontriš
Technical Copywriter Filip Čúzy
Come talk to us @ Booth B8
Our demo with Orange
This year, we will be presenting a demo (as part of the LF Networking Demo section), in a partnership with Orange. The presentation itself is named:
TransportPCE is an open-source implementation of an optical SDN controller officially integrated into OpenDaylight Fluorine and Neon releases. It allows managing optical WDM devices, compliant with the Open ROADM specifications, the current only open standard that focuses on WDM devices full interoperability.
Along with the controller implementation, TransportPCE also embeds a device simulator, derived from the FD.io project honeycomb. A full functional test suite was built on top of this simulator for CI/CD sake. The demo will simulate a small WDM network topology with FD.io honeycomb and shows how to create and delete a WDM service with the TransportPCE test suite. The design of TransportPCE relies on a modular approach that leverages the classical OSGi OpenDaylight framework.
This design allows considering more deployment scenarios than the monolithic WDM network management systems classically found on commercial products. lighty.io is an alternative framework to OSGI for OpenDaylight, that is developed by PANTHEON.tech and is partially open-sourced. It is thought for deployment scenarios, that require streamlined applications with minimalistic resource consumption (e.g. microservices).
TransportPCE supports both OSGi and lighty.io (without any proprietary component). The demo will propose a comparison of OSGi and lighty.io.
Who is PANTHEON.tech?
PANTHEON.tech is a software research & development company, located in Bratislava, Slovakia. Our focus lies on network technologies and the development of software, with over 17 years of experience.
We were part of developing OpenDaylight components: MD-SAL, YANG Tools, Clustering, NETCONF, RESTCONF, SNMP, OpenFlow, BGP & PCEP. We look forward to helping speed up the development of open-source networking technology & participating in the SDN revolution.