lighty.io

lighty.io
PANTHEON.tech proudly presents a Software Development Kit powered by OpenDaylight to support, ease and accelerate development and deployment of Software Defined Networking solutions in Java, Python and Go
Highlights
Works on JavaSE
lighty.io is used as a set of Java libraries, which enables SDN software developers to use OpenDaylight services in JavaSE frameworks. This means a smaller footprint in your system, faster boot time & more versatility.
With Micro Services in Mind
It provides a great platform to build SDN micro service controller applications thanks to its minuscule build size. It reuses ODL's mature components and features like YANG tools, MD-SAL, NETCONF, and clustering.
Integration with External Java Ecosystem
lighty.io offers the ability to implement features outside of its controller runtime. We call these applications lighty.io client applications.
Topology Visibility UI component
lighty.io UI component enables you to view the topology angularly – even large topologies with thousands of nodes & links. You can arrange and group nodes with automatic layouts, highlight paths and customize icons.
Faster testing & CI with a low memory footprint
Thanks to its small distribution size, fast build time and swift startup features you can develop and deploy SDN applications with ease and speed
Docker Image included
lighty.io comes with a controller application Docker image, which includes RESTCONF Northbound and NETCONF Southbound modules
OpenDaylight Images
OpenDaylight Images
Click on the desired version and get started!
We offer distribution packages of OpenDaylight through the AWS Marketplace. They are free from any proprietaries to give you an unobstructed OpenDaylight experience, which was built on CentOS 7.
These images contain pre-installed releases of the OpenDaylight platform. Choose any of these releases to test your products on before moving to proprietary distributions.
Highlights
Why should you use our images?
Minimal profile CentOS7
Pure OpenDaylight experience
No proprietary adjustments or packages
An ideal testing environment
The image is for free
Keep your costs smart
Support
Carbon consulting and support is a commercial service offered by PANTHEON.tech. Please contact us for more details.
---
Operating System: Linux/Unix, CentOS 7
Method of Delivery: 64-bit Amazon Machine Image (AMI)
Pricing: free of charge
MD-SAL Queries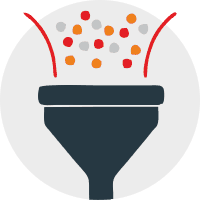 MD-SAL Queries
Model-Driven SAL Queries is a PANHTHEON.tech developed tool, that speeds up work with the MD-SAL API. It is an extension to existing OpenDaylight core projects.
It brings a brand new feature to OpenDaylight model-driven service abstraction layer: query operations on a data store.
The project introduces well-fitted query language suited for YANG model-based data tree structures.
Why MD-SAL Queries?
Higher coding efficiency, quicker operations, lower costs
Faster data store query operations
Speed up via flexible attribute indexing
A well-fitted query language
For YANG model-based data tree structures
Rich and easy to navigate application programming interface
Avoids repeated boilerplate coding caused by missing support for filtered read operations
Available examples to minimize learning process
Watch our videos, or use one of our example snippets, to start using MDSAL right away
What is the basic functionality MD-SAL Queries offers? Who are the developers that will have the best use for it?
SNMP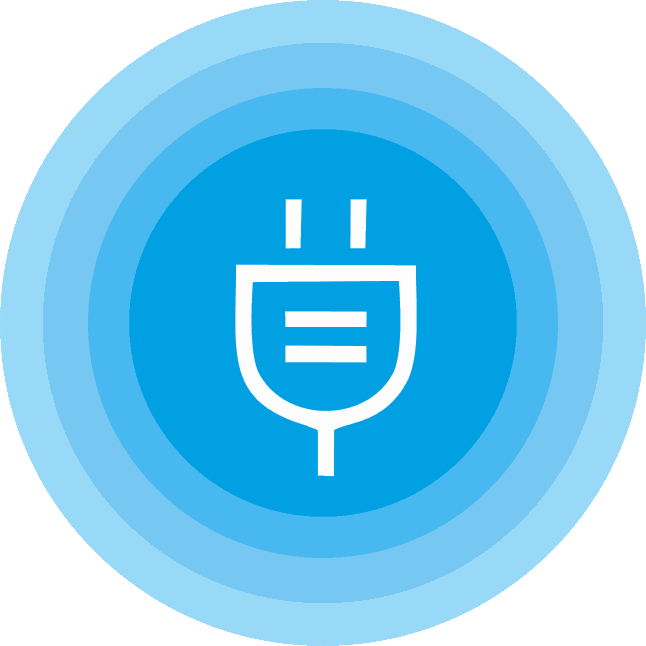 SNMP
We offer the best implementation of the Simple Network Management Protocol southbound plugin (SSB) currently on the market. Rewritten from scratch, in order to correspond with the current standards of a high-performing and reliable code.
It provides ODL applications with the ability to communicate with SNMP devices using the SAL layer, provided by MD-SAL. Furthermore, it supports tools and utilities, such as translating MIB files to YANG models, together with trap support. Support for clustering is included, enabling load distribution (scaling up) across clustered environment, as well as ensuring high availability.
Highlights
What's in it for you?
Best ODL implementation of SNMP southbound plugin
Rewritten from scratch to adhere to current standards of high-performing and reliable code
Interconnects ODL devices
SNMP devices communicate via MD-SAL's SAL layer
Supporting tools and utilities
Translates MIB files to YANG models & trap support
Clustering support
High availability thanks to load distribution
How does translating a YANG model work? What are the main differences between MIB and YANG and how does the SNMP Southbound Plugin utilize the smi2yang command line application?
Visibility Package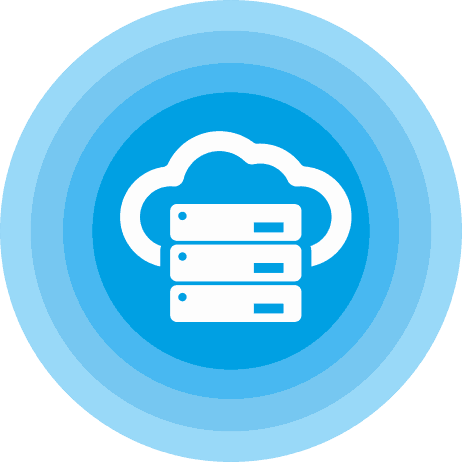 Visibility Package
For better visibility. Visibility package is a software component used to gather and visualize network topology data from different networks, network management systems, and cloud orchestrators.
Features:
Single and multilayer topology visualization
Topology templates
Device information gathering
Device configuration
Inventory control
Monitoring of link and interface utilization
Device console access
Clustering support
Scheduled Actions
AAA
Fault tolerance
Supports several southbound plugins
Standardized southbound interfaces and commonly used management protocols
Visibility Package integrations
Visibility Package integrates several networking technologies such as FD.io, VPP, and Honeycomb. It also utilizes OpenDaylight SNMP and NETCONF southbound plugins.
Telemetry and Time series data from managed networks may be stored in Elasticsearch and visualized in Kibana or forwarded to Kafka for further processing by the PNDA cluster.
Visibility Package Demo
PANTHEON.tech's Visibility Package for OpenDaylight is a software component, which is not only a great network topology visualization tool but also provides automation and network management functionality for data centers.
How does the package's topology discovery process work?
Data centers have become increasingly important for virtualized and micro-service oriented applications. The purpose of the PANTHEON.tech Visibility Package for OpenDaylight is to provide data centers with automation and network management functionality.
Honeycomb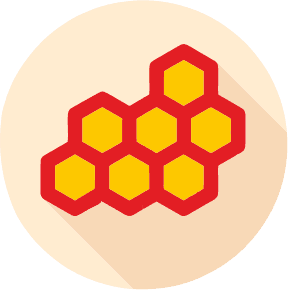 Honeycomb
A part of the FD.io project, in addition to being a NETCONF/RESTCONF Java-based management agent, Honeycomb also serves as a framework for building specialized agents. PANTHEON.tech provides its commercial supported distribution: we offer Honeycomb's pre-packaged version, ready to be installed in the Linux distribution of your choice, as well as VM images with pre-packaged installations of Honeycomb and the Vector Packet Processor.
Description
While using features and utilities from various OpenDaylight projects such as YANG Tools, controller, MD-SAL as well as NETCONF, the Vector Packet Processor is Honeycomb's biggest use case. SDN controllers such as OpenDaylight can be integrated with VPP via Honeycomb's management agent. As a generic agent, Honeycomb can be positioned on top of any other system or software that can be controlled from any JVM code. This is possible thanks to Honeycomb's modularity.
Highlights
Why use PANHTHEON.tech's Honeycomb distribution?
Commercial supported distribution
Every problem solved easily
VPP integration
NETCONF/RESTCONF/BGP management agent for VPP
ODL integration
Enables VPP integration with the OpenDaylight SDN platform
Java based
Provides framework for building specialized agents
Pre-packed version
Just install and run
How do we use Honeycomb and VPP to interconnect Linux containers?

VPP Honeycomb with BGP support together with OpenDaylight SDN controller used to announce IPv6 neighbor discovery information in topology model

Sysrepo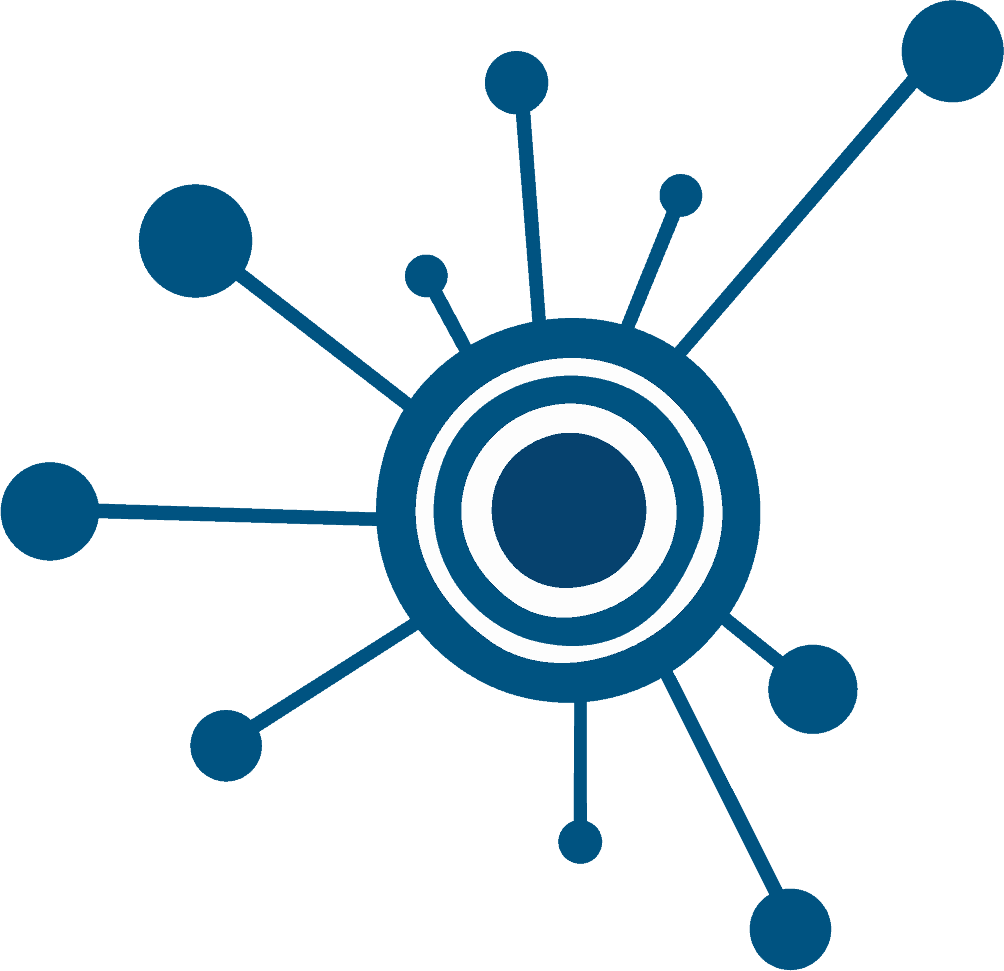 Sysrepo
Linux native YANG-based configuration and operational state datastore for Unix/Linux applications. Applications can use Sysrepo to store their configuration provided by their YANG model, and configured via NETCONF. Sysrepo ensures consistency of the data stored in the datastore and enforces data constraints defined by YANG model.
Highlights
Why choose Sysrepo as datastore?
Consistency
Consistency of data stored in the datastore, full transaction and concurrency support
C-language API
C-language API or Python 2 & 3 / Lua / Java bindings can be used by apps to enter their configuration
Management agent integration
Integrated with the Netopeer 2 NETCONF server, integration with other NETCONF / RESTCONF management agents is possible
Multiple datastores
Startup, running and candidate datastore support
Operational data
Support for publishing applications' state data to Sysrepo
Notifications & RPCs
Event notifications, custom RPCs & YANG 1.1 Actions support
Sysrepo Demo
Integration of Sysrepo with Virtual Packet Processors (VPPs) and Linux containers
Ligato
LIGATO
The open source cloud platform for building and wiring VNFs: Ligato provides infrastructure and libraries, code samples and CI/CD process to accelerate & improve the overall developer experience. It thus paves the way towards faster code reuse, reducing costs and increasing application agility & maintainability. Being native to the cloud, Ligato has a minimal footprint, plus can be easily integrated, customized and extended, deployed using Kubernetes.
We offer Ligato as a commercial supported distribution, consisting of a pre-packed version, ready for installing on a Linux distro of your choice.
High performance networking & network wiring
Cloud native: Minimal footprint, simple management, deployed using Kubernetes
VPP agent: Robust management and config of high speed virtual networking device
BGP agent: integration of BGP protocol & automatic configuration of VPP Agent L3 routes
SFC Controller: Chaining VNFs (based on VPP agent), routers (IOS XE)
High performance network wiring: MEMIF interconnection for VNF, vSwitch, vRouter
Easy integration: Google protocol buffers APIs, Docker images, connectors
(ETCD, Redis, Kafka, Cassandra)
Customizable: Utilizes plugins for better extensibility
Find out more about Ligato on GitHub.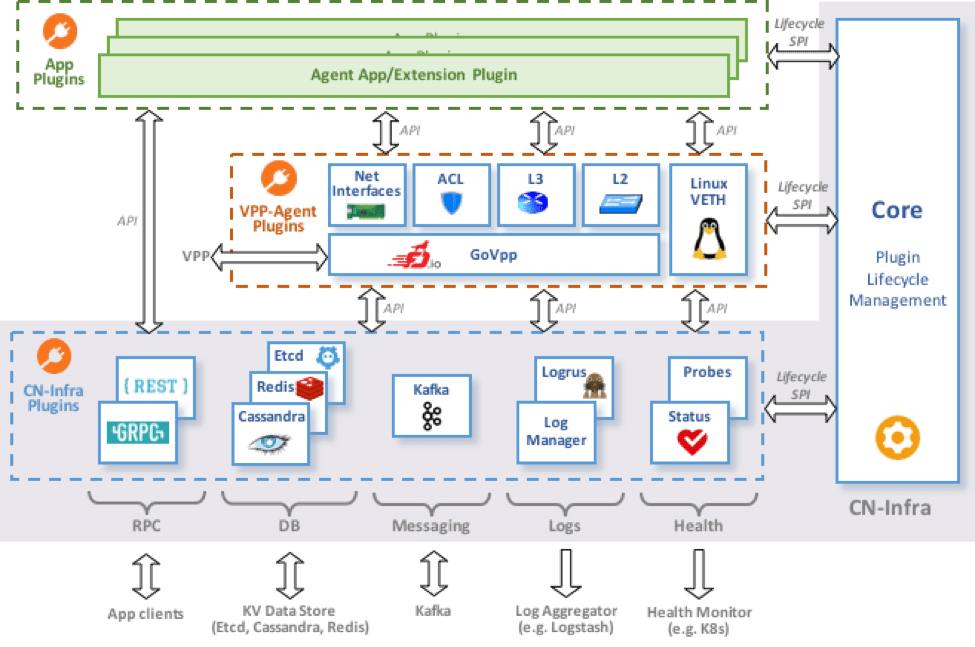 Chronos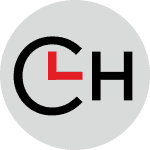 Chronos
Chronos is a time and attendance system, which people love. It's simple, yet efficient. It's extremely flexible and adjustable according to your company's very needs. Our customers give it positive ratings thanks to its simple use, intuitive and user-friendly user interface. And the greatest of all its pros? Trying out Chronos costs you literally nothing. We give out the basic version for free.
Includes
features that make it stand out of the crowd
Attendance records available online
Employee attendance overviews
Differentiating between executive and employee positions
Full attendance management in accordance with options provided by labour regulation
Interconnectable with physical terminals of your choice
Individual employees' overviews
Month-end closing
Easy-to-export data to .pdf, .xls and .doc formats
The choice is yours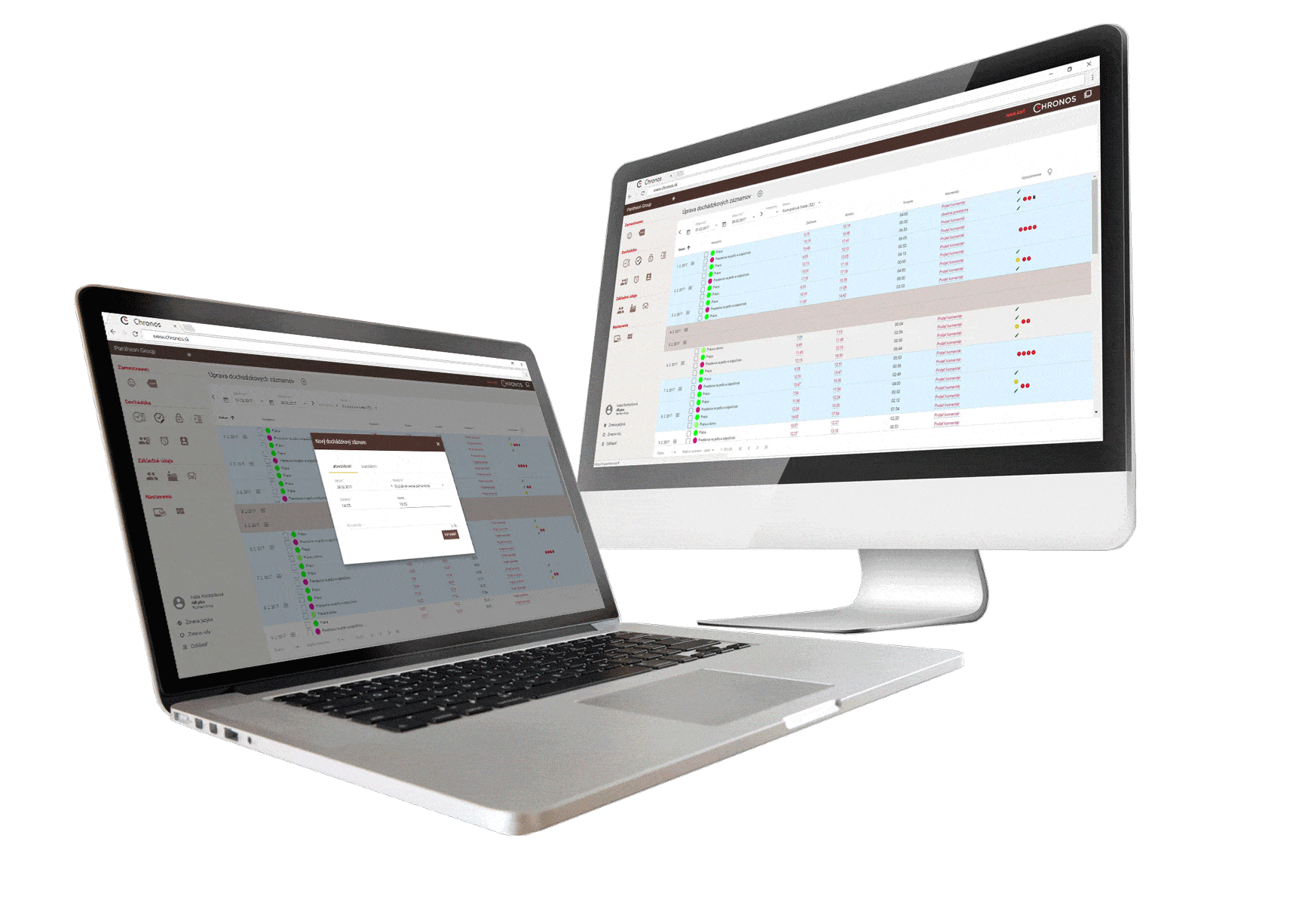 It's both efficient and comfortable
Whether you run Chronos locally or from our cloud
Access it from anywhere: your desktop, tablet or cell phone
Supports Chrome, Firefox and MS Edge browsers
Use it with a physical terminal communicating through RFID or NFC chips
Highlights
What makes Chronos great?
Complexity
Supports all local options and customs
Legal compatibility
In accordance to your labour legislation
High flexibility
Access from any device
Physical availability
Connect with any terminal